A Word About "Read More"
November 30th, 2013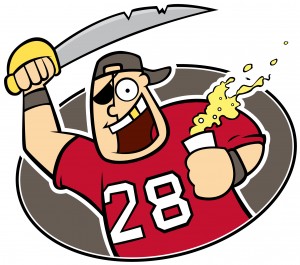 So what the heck is Joe doing with this new feel of JoeBucsFan.com?
Joe's read all the reader praise, hate and speculation. Much of it has been quite comical, especially the reader who claimed Joe has added the "read more" thing because Joe has small genitalia. (He's been banned from commenting for the crime of lying about Joe.)
Joe understands why some regular readers here are annoyed by not being able to get every morsel of Joe's most recent content on the home page. It was easier for the typical JoeBucsFan addict. The layout was very 20th-century, in-your-face Internet.
However, the great majority of Joe's visitors neither read most of Joe's writings about the Bucs nor comment or view comments . They come to JoeBucsFan.com to scroll the up and down the home page to look at headlines, the first few sentences of a story, and then read a post or two that might interest them.
Joe's new layout lets those readers see more headlines and story openings on the main page faster and easier. And when they do click to "read more," they'll automatically be exposed to the comments of hardcore fans and likely become more engaged as fans and readers.
Simply put, Joe's catering to the masses.
BUT, Joe is not forgetting his die-hards — those who actually are still reading this post right now.
Joe has technological advances coming that will cater to regular readers. You may notice more speed in navigating JoeBucsFan.com in about two weeks. And Joe's expecting something very cool for mobile-device readers early next year. Joe's been busy with that lately, and it should be pretty cool when it's rolled out.
For those who believe Joe's only doing the "read more" thing to earn more cash, Joe finds that funny. Do you think Joe is a complete idiot and just figured out that concept? Or do you think Joe didn't want that cash six months ago or, say, in 2010?
Yes, Joe will make some more money, which will allow Joe to produce more diverse content and eat finer quality meat. But it's not as much cash as you might think.
So there you have it. You can "read more," or you can protest and go to other sites that offer Bucs content. You know the ones, where they make you click around to read more.