Schiano: "We'll Win Our Share. Don't worry."
October 23rd, 2013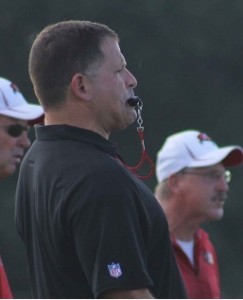 Embattled Bucs commander Greg Schiano was on the NFL Network airwaves this morning fielding the tough questions.
Schiano didn't bite on queries about Josh Freeman and his ugly showing on Monday Night Football, and Schiano insisted he'll get the "worm to turn" with the Bucs and put up wins.
Asked about his job security if he can't win games, Schiano gave a brief reply, "We'll win our share. "Don't worry." (Here's the video)
Schiano also went on to say his locker room is in great shape, thanks to leaders Gerald McCoy, Darrelle Revis, Dashon Goldson, Vincent Jackson and Davin Joseph.