Greg Schiano = Richard Williamson?
October 14th, 2013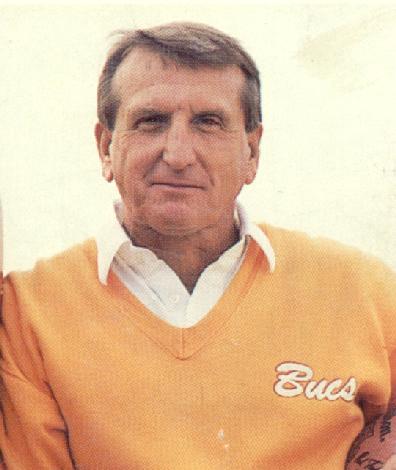 Greg Schiano hasn't lost like this in 11 years, not since he took over a dregs-of-society Rutgers program and went 3-20 over his first two seasons (2001 & 2001) before making Rutgers a winner.
Joe knows Penn State never lost like this when Schiano was its secondary coach. The Bears didn't lose this bad when he was there, and the Miami Hurrigangstas were a powerhouse with him as the defensive coordinator.
Schiano, as Bucs coach, has a 1-10 record in his last 11 games and is on a five-game losing streak. Just ugly.
Overall, Schiano is 7-14 with the Bucs since being hired last year. Good guy Chris Fischer of WTSP-TV Channel 10 crunched the numbers and found a disturbing fact. There is but one coach in Bucs history who has a worse winning percentage than Schiano.
@ChrisFischer07: Here is the only #Bucs coach with a lower winning % than Greg Schiano .333
On his Twitter account, Fischer attached a photo of the notorious Richard Williamson.
That's how far the Bucs have sunk. Schiano is encroaching on Richard Williamson territory.
Ouch.