Bucs Not Quitting
October 22nd, 2013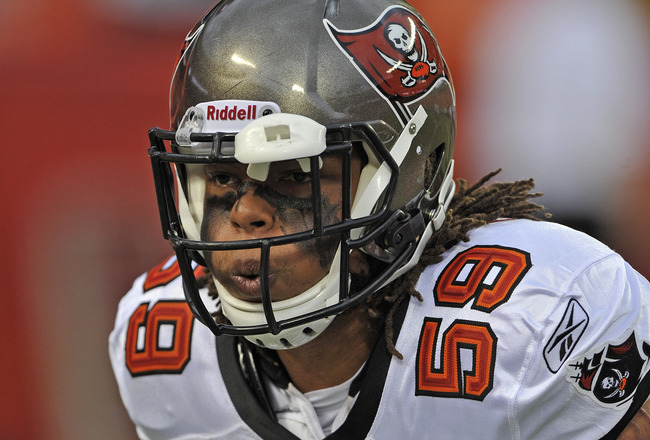 There is not a lot of good things you can say about the Bucs this season other than the fact they are not boring. Mired in a 1-11 skid, including all six games played this season, one would understand if some Bucs just threw in the towel.
If Bucs commander Greg Schiano is really as distrusted in the Bucs locker room as some would have you believe, then it would be easy to understand if the Bucs started tanking on him in part to get Schiano run. Not only is that not the case, but Bucs middle linebacker Mason Foster spoke up for Schiano. It seems the Bucs have too much pride to give up on Schiano, much less themselves.
"Nobody has ever given up. Nobody has quit. No matter what happens on Sunday, guys are coming in Monday, Tuesday and Wednesday ready to work," Foster said. "We always feel we are right there. We know that we have to just correct little things and it will turn around for us.

"I think that's what keeps guys going. We are all brothers on this team. We are not going to let each other down. I'm not quitting on Lavonte [David]. Lavonte is not quitting on me. That's the way we approach it.

"It is tough. But at the same time this is what you love to do. You have been playing this game since you were a little kid. You have to remember that. It's a game. It's not like we are getting blown out. As crazy as it is, we are right there. We just have to work a little harder and focus a little more and we will be all right."
This was evidenced in the loss to the Dixie Chicks Sunday. The Bucs easily could have thrown in the towel down two scores at halftime. Rather, the Bucs rallied and made the game interesting in the second half and made the Dixie Chicks sweat.
The Bucs have yet to quit on Schiano.