Gameday Tampa Bay
September 29th, 2013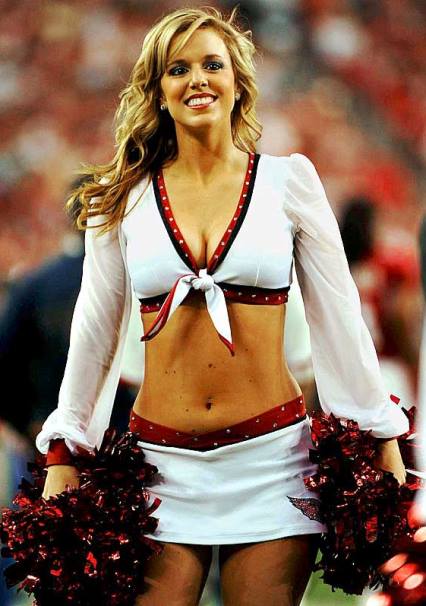 Game 4
Desert Rats (1-2) at Bucs (0-3)
Kickoff: 1 p.m.
TV: WTVT-TV, Channel 13 locally (the game is not blacked out). Outside the Tampa Bay area, DirecTV Channel 711.
Radio: Buccaneers Radio Network (in Tampa WFUS-FM 103.5, and WDAE-AM 620); SiriusXM Channel 112.
Weather: Per Kate Wentzel of WTSP-TV Channel 10, expect a  sun-kissed Florida Chamber of Commerce day with a high of 87 under a bright sun with a slight breeze from the northeast which may affect field goals. For you hard core partiers, be careful. Kate believes there is a chance of rain around 5 p.m.
Odds: Per FootballLocks.com, Bucs -2.5.
Outlook: Today, the reign of franchise quarterback Josh Freeman officially ends as rookie Mike Glennon will start for the Bucs and the Mike Glennon Mob will be chugging beers toasting the Bucs' first drive.
Obviously, starting a rookie quarterback, his first start, there's really no way to guess what will happen. In the preseason, specifically against Miami, Glennon looked terrible. Now Bucs commander Greg Schiano likes to think his practices are about game-like speed and energy. But Joe thinks we all know now that's a bogus concept. If Schiano is basing his belief that Glennon can help the Bucs win more than Freeman on practice, then it could be a long day.
Glennon is a stationary target. No shock there for Bucs fans. Good thing that Darnell Dockett, once a feared pass rusher, is a shell of his former self. Father Time is a cruel, cruel man. Joe believes the Bucs will do well against Carson Palmer. He, too, is past his prime and some believe should call it a career. If the Bucs can rattle Drew Brees, then they should do just fine against Palmer.
Key to this game is who is playing. If the Bucs are without Vincent Jackson and Mike Williams, or they are slowed by their injuries, then the Bucs will be lucky to break double figures. Expect Doug Martin to get the workout of his life today. It wouldn't shock Joe if Martin got the ball on traditional passing downs if Jackson and Williams are unable to dress.