Upon Further Review, Greg Schiano Says …
August 9th, 2013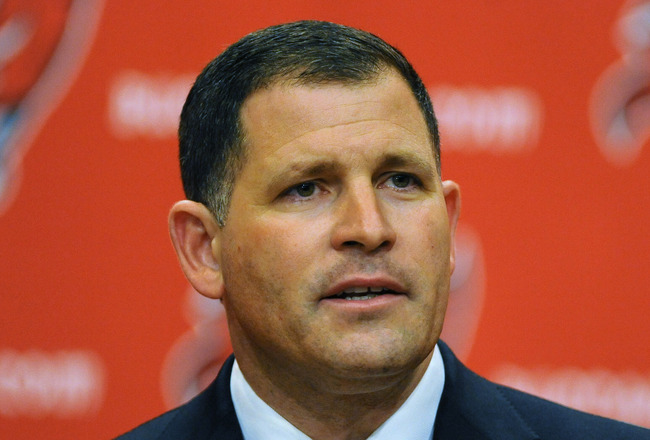 The leader of the New Schiano Order has watched the game film from last night's preseason loss to the Ravens and offered insight to media this afternoon.
The highlights:
*Schiano offered clear praise for running back Brian Leonard, saying the Bucs need him to backup Doug Martin.
* "I thought he was solid," Schiano said of Josh Freeman.
* Lavonte David drew high praise. Schiano said he picked up where he left off in 2012.
* Rookie cornerback Johnthan Banks also got love. "Banks did some good things, made some rookie mistakes," Schiano said. "There was some stuff to build on there." Schiano went on to say Banks' biggest area of improvement is "disciplining his eyes."
* Schiano confirmed that Chris Owusu has a sprained ankle and there's no timetable for his return.
* On Da'Quan Bowers, "Some good, not so good. We're going to get there. He's going to get there."
* Veteran cornerback Mike Adams, likely a lock to make the roster, was praised for his tackling by Schiano without a question about Adams from the media. "[Adams] threw his body in there. I had seen that on his Arizona tape," Schiano said.