Pat Kirwan Predicts 6-10 Season, Last Place
August 23rd, 2013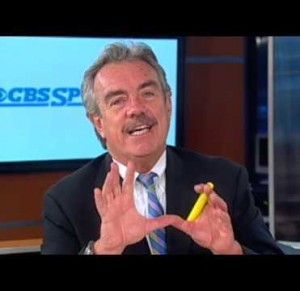 A premier NFL voice believes the Bucs will regress in 2013, despite the presence of eight Pro Bowl players 30 and younger.
Pat Kirwan, a former Buccaneers scout who coached linebackers alongside Monte Kiffin with the New York Jets, also was a longtime Jets personnel man, a friend of Raheem Morris, and now co-hosts the popular Movin' The Chains show on SiriusXM NFL Radio. Kirwan's also seen regularly as an NFL analyst on CBS Sports.
In his leaguewide predictions for CBSSports.com, Kirwan calls a 6-10 record for Tampa Bay, an 8-8 mark for Carolina, 10-6 for the Saints, and a division title at 11-5 for the Falcons.
There's something about this team that is not in harmony. I like the skills of quarterback Josh Freeman, but he's as inconsistent now as he was last year. The receiving weapons are there, the running back is dynamic but the line protection is questionable. The defense stopped the run last season, but couldn't stop the pass. They hope veterans Darrelle Revis, Dashon Goldson and rookie Jonathan Banks can fix their secondary. The coverage will be better, though I'm not convinced the pass rush will be there.
Joe expects 6-10 or 7-9 will be a pretty common final Bucs prognostication by national pundits. Their logic is that the Bucs might be improved but not nearly enough in a very strong conference and division.
Kirwan's concerns about the pass rush and Josh Freeman are valid, though Joe would argue the Bucs have strong pass protection, though not yet seen in the tiny preseason sample of first-team offense.
Get used to it. The Bucs have a lot of high-profile doubters.