Johnthan Banks Proves Worth
August 24th, 2013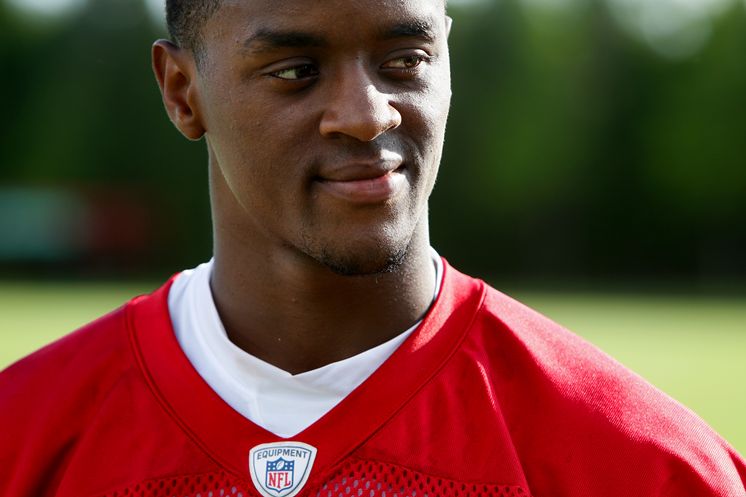 Bucs cornerback Johnthan Banks may be only a rookie, but in his third preseason game in the NFL, he played like a veteran.
It was early in the game, first quarter to be exact. Dolphins second-year quarterback Ryan Tannehill looked like Tom Brady as the Texas A&M product with a trophy wife sliced the Bucs defense apart like a skilled surgeon.
That is, until the Dolphins got into the red zone. It was there, the Bucs' red zone defense stood tall. And it was Banks who made perhaps the best play on the drive's last play.
On the eighth play inside the Bucs-10 on 3rd-and-4 from the Bucs-4, Tannehill tried to hit Brian Hartline down the middle on a slant pattern. But Banks, a second-round pick, was on him like glue and got a hand on Tannehill's pass, forcing the incompletion and the Dolphins had to settle for a field goal.
As it turned out, it may have been the play of the game.
"We work on that stuff, we do that every day in practice," Banks said of the red zone defense. "Practice carries over into the game.
"We stepped up when we needed to. We played hard. We still have a lot of improvement to do. I am just here to play my role and do whatever coach wants me to do, that's what Bucs fans can expect. I will give everything I've got."