"Iron Sharpens Iron"
August 3rd, 2013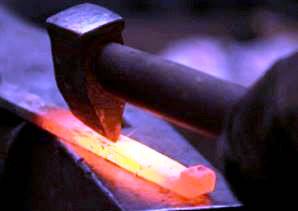 Joe knows Bucs fans are grousing about the dings, dents and bruises a handful of Bucs have suffered in training camp thus far, including a couple players key to the Bucs playing in January, Mike Williams and Adrian Clayborn.
Williams has a sore hamstring and begged Bucs coach Greg Schiano to practice today, but Schiano declined the request. Adrian Clayborn, who looks to be a man possessed after coming off season-ending knee surgery last year on an ACL torn in the third week, has a mild groin injury.
There are others, including the perpetually injured Nine Lives Myron Lewis who also has a sore hamstring.
While a bit concerned with the injuries, Schiano expects them this time of the year, and believes it may make for a better team down the road in order to deal with injuries.
"This is training camp," Schiano said. "It is OK to have some guys with nicks and bruises and strains. Iron sharpens iron. This is the time to do that, in training camp."
The good thing is, none of these injuries are serious. Williams will be back in a few days if not sooner, and Clayborn is expected back next week and has yet to be ruled ineligible for Thursday's game against the Baltimore Crows at the Stadium on Dale Mabry Highway.