Freeman Defense, Contingency Plan
August 22nd, 2013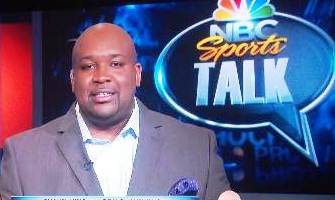 Anyone questioning Josh Freeman's dedication is out of line, says former Bucs QB Shaun King, responding to Warren Moon's shot at Freeman yesterday and those of others like Boomer Esiason.
King, one of three QBs to lead the Bucs to the NFC Championship game and now an NFL analyst for NBC Sports, issued a stanch defense of Freeman this morning on the Ron and Ian show on WDAE-AM 620, saying Freeman's personal life hasn't been worthy of questioning in at least a year and a half. (You can hear the full audio below.)
King did, however, question the New Schiano Order's lack of a long-term plan and he says Freeman's limited preseason snaps to date are about the Bucs wanting to see what Mike Glennon can deliver. King also explained why he believes Greg Schiano's frequent pass-rush games and stunts are what led the Bucs to avoid pursuing an established pass rusher in free agency. Those guys, King said, would insist on pinning their ears back and beating offensive linemen 1-on-1.