Dominik Explains 2013 Confidence In Freeman
August 11th, 2013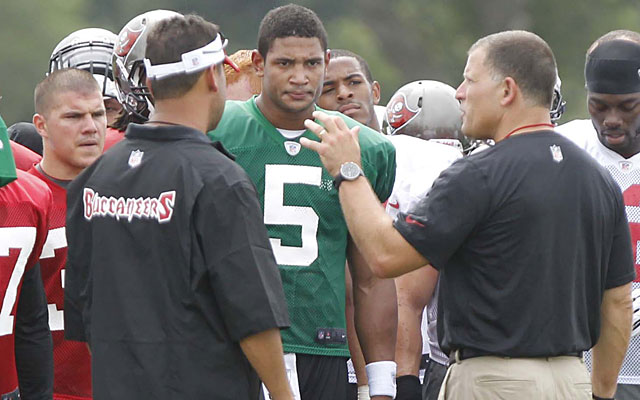 Josh Freeman keeps getting high marks from the Bucs hierarchy.
Rockstar general manager Mark Dominik took to the SiriusXM NFL Radio airwaves yesterday with Zig Fracassi and Booger McFarland and was asked why he believes in Freeman in 2013. Dominik said his confidence comes from practice, and Year 2 of Mike Sullivan.
"I think he's played smart all preseason long. I think that's the main thing," Dominik said of Freeman. "He's been very good with the football, not turning it over not forcing throws. He did another good practice out there [Saturday], with the two-minute situation, four-minute drills, different ways to make sure that we're moving the football. I think again, younger quarterbacks, I think they all need it, but, you know, consistency of who the playcaller is, consistency in the system are all important elements of it."
So, there you have it. Freeman is playing smart and secure ball, and he's got a comfort level in the offense.
Joe will add that Freeman is loaded with elite talent on his offensive line and at skill positions.
No more excuses.