99 Is Warren Sapp
August 3rd, 2013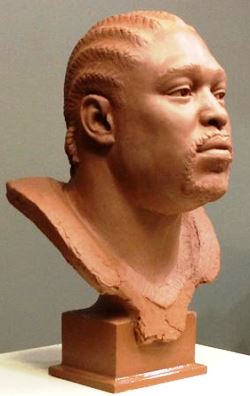 Yes, former Bucs great Warren Sapp was inducted into the Pro Football Hall of Fame last night, and the ceremonies continue today with his speech on national TV, televised by the Man Channel, NFL Network.
When the Bucs hosted an announcement that the team would retire Sapp's number, several of Sapp's former coaches and teammates gathered including Steve White. The former Bucs defensive end (1996-2001) is one of the most eloquent guys to talk football Joe has ever met, and Steve offered Joe his thoughts on playing for Sapp, and the legacy he left behind.
"At the time he was awesome because everybody game-planned for him. There is a thought out there that guys get double-teamed all the time. But very few actually get double-teamed," White said. "Seriously, because it is hard to double-team a defensive end, for instance. It really is. But with an inside guy you can always send the center to help the guard. Always. Even when your protection is supposed to go the other way.

"When you have a special player like Sapp, they always send a center after you no matter what. And he still won. He still got to the quarterback. It was amazing. But you really didn't think that far out like, 'Man, I am watching a Hall of Famer, I am playing with a Hall of Famer for six years.' It kind of brings it home. He's a Hall of Famer. No one will ever wear his jersey again.

"When you think about it, that's as it should be. It is crazy when you really sit to think about. You have a lot of great players through the years. But when you have a guy that every year [teams] are trying to find the next him, that to me defines a Hall of Famer.

"Every single year, whether it is the draft or free agency, everybody is trying to find the next Sapp and they really haven't. They really haven't. So when you have a guy who is that transcendent from the things he did on the field, it is only right that no one will ever wear that number again. He defined that numbe, no doubt. When you think 99, Tampa? Warren Sapp. When you say "99," you know you are talking about Sapp.

"I think [retiring the number] is one of the best honors you can bestow upon a player and I don't think there is anyone more deserving than Sapp."
And so it is. Sapp is now the second Bucs player to be enshrined into immortality. Sapp and Lee Roy Selmon.
Derrick Brooks, you are next.