Listen To Greg Schiano
July 26th, 2013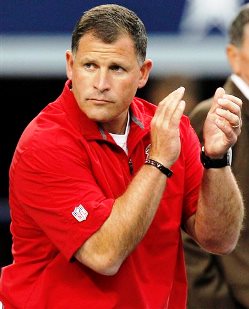 As is custom, Bucs coach Greg Schiano held a press conference after practice today, following the second practice of the Bucs training camp 2013.
Overall, Schiano was happy that while the Bucs defense made plays in 11-on-11 drills, so too did the offense in what Schiano termed an even match.
Schiano also reinforced how he was going to bring Pro Bowl guards Carl Nicks and Davin Joseph back slowly as both had their 2012 seasons cut short due to injuries.
To hear the press conference in its entirety, please click the arrow below. Audio courtesy of Joe's good friends at WDAE-AM 620.