Happy Fourth Of July!
July 4th, 2013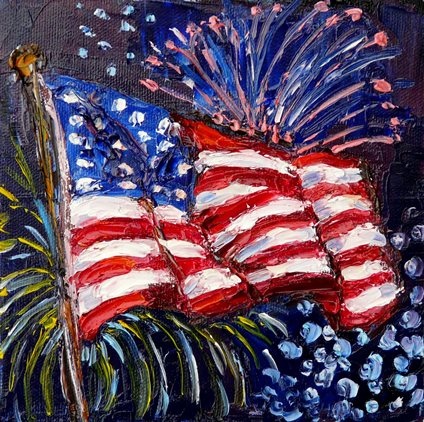 Joe is a summer kind of guy. It cannot get too hot for Joe. In fact, you will never hear Joe whine about the heat. Winter sucks. Summer is the opposite: Fun, water, beach, cold beer, scantily-clad, well-tanned frauleins and a harbinger of the coming football season.
What the heck is there not to like?
The Fourth of July is like Christmas, Thanksgiving and St. Patrick's Day all rolled into one for Joe. Brats, chicken, copious amounts of alcohol, the beach and fireworks makes Joe feel like a little kid.
Joe hopes all of you enjoy Uncle Sam's birthday today. Joe knows Curly's ready to throw down some brews.