Waiting On Revis
June 3rd, 2013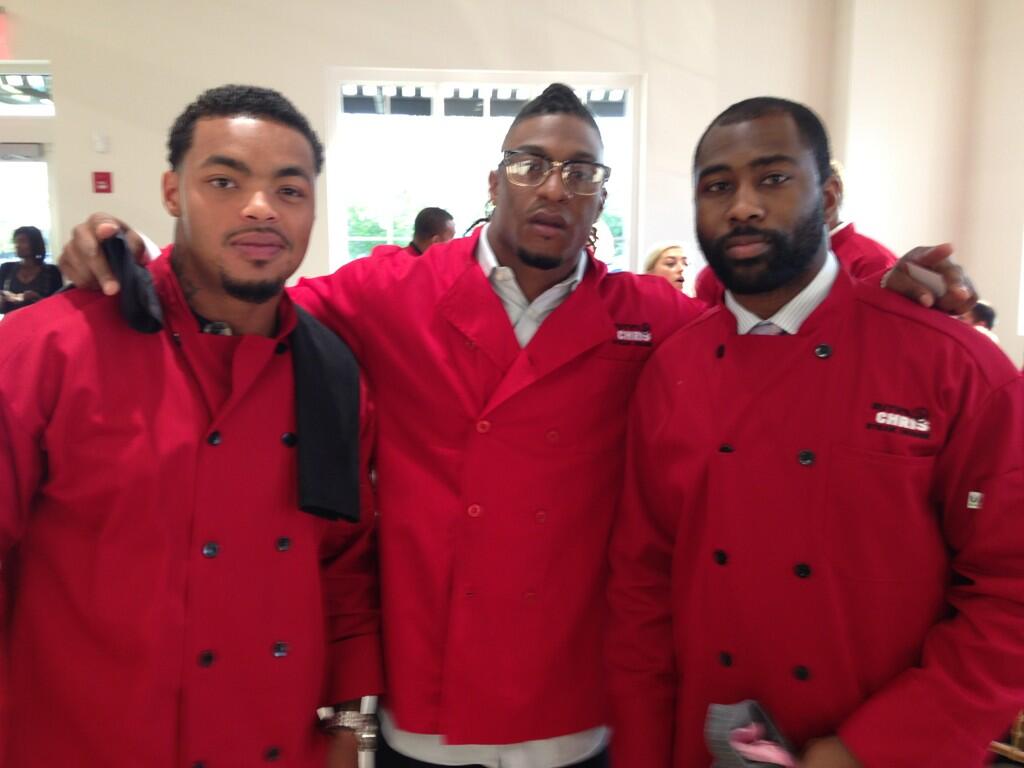 Joe snagged the photo above from new Bucs linebacker Jonathan Casillas' Twitter feed. Casillas (left) was a guest waiter recently with Dashon Goldson (center) and Darrelle Revis (right) at an event supporting Shelton Quarles' charitable foundation.
Yes, Revis can walk and not have to worry about tripping over banquet chairs. Joe even saw Revis at practice last week walking around without a knee brace or a noticeable limp.
This is hardly fascinating stuff, but it's noteworthy because the Bucs' hopes for the playoffs very much ride on Revis.
The Bucs are paying Revis crazy cash not only for his talent, but to improve the entire defense, much like what the mere on-field presence and professionalism of Vincent Jackson did for the Bucs' offense.
Based on dates Joe's seen for other NFL teams, the start of Bucs training camp could be a mere 52 days away. Hopefully, Revis will be doing more in August than working on his own with trainers and carrying dessert trays.
Yeah, the Bucs want him ready for opening day, but it's unrealistic he'll be ready after a year off and no physical practice time.