Tentative First Training Camp Practice July 25
June 12th, 2013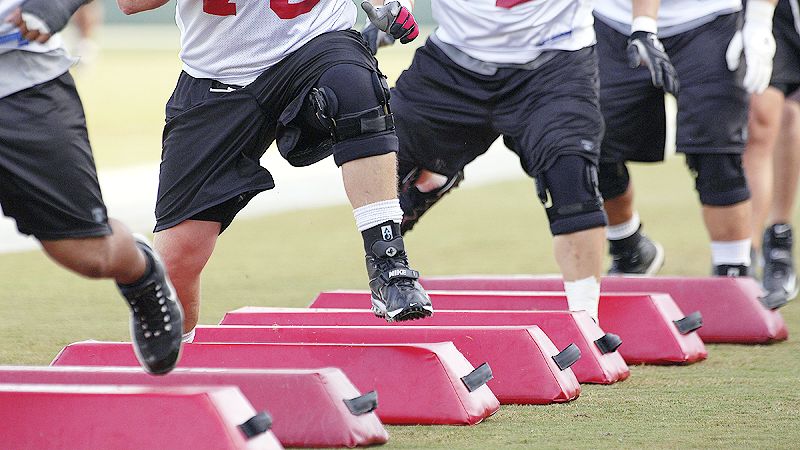 The Bucs have yet to release when Training Camp 2013 opens, much less the times of practices much less what days will be single-practice days and what days will be the dreaded two-a-days.
What we do know is that per NFL rules, the Bucs could open training camp July 24, said Bucs coach Greg Schiano today in his post-practice presser with the local pen and mic club.
Schiano said teams are allowed to open training camp two weeks prior to the first preseason game. The first preseason game for the Bucs is a home date with the Baltimore Crows Aug. 8. Two weeks prior would be a tentative date for the opening of training camp being July 24.
The second day of training camp is when teams hold their first training camp practice. If the above information is accurate, that would mean the first practice(s) would be held July 25.
Again, Joe stresses that these dates are tentative and speculative.
Of course, Joe realizes most Bucs fans don't care when training camp begins. But Joe does know there is an enthusiastic gaggle of Bucs fans who take vacation days so they can watch practices.
So for those rabid few, you way want to begin to formulate a plan to attend practice July 25.
Also, Schiano noted that per NFL rules, he could have rookies report as early as July 5. He conceded he's not quite that crazy.