More From Doug Martin?
June 15th, 2013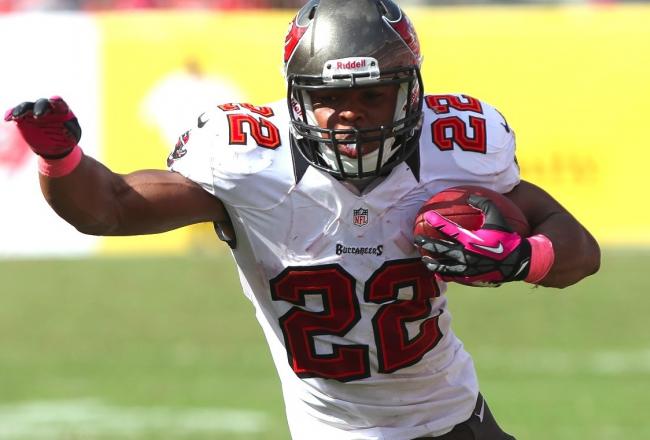 Joe isn't sure anyone expected what Doug Martin did at running back last year. Once he got used to the rigors of the NFL, Martin became one of the NFL's best backs and was eating pineapple.
But the way Bucs quarterback Josh Freeman and Bucs coach Greg Schiano are singing the praises of Martin, the two sound as if Martin's rookie season of 1,454 rushing yards is just a taste of what is to come, by way of the Associated Press.
"Absolutely," Schiano said. "If you look at him, I think he looks better now than he did this time last year — physically, understanding-wise, all those things. I think there's another level for him for sure."

"Every day he comes in and gives it his best," quarterback Josh Freeman said. "Having Carl and Davin back and healthy, that's going to make a huge difference. I'm not saying you're expecting a drop-off or anything, but those are two All Pro-caliber guys coming back, and I know they're really hungry, really eager to get back on the field."
That's just it. Martin racked up his yards behind an offensive line put together with twist ties and duct tape; Hats off to Bucs offensive line coach Bob Bostad for playing chess due to so many injuries. Joe isn't sure what was more impressive: Bostad getting solid play from a patchwork line or Martin rolling up so many yards behind said line.
Either way, it's not out of the realm of possibility that Martin could push 2,000 yards next year. If he does that, it's a good bet the Bucs have a winning record and are pushing for a playoff berth.