Bucs 12th Best In NFC?
June 27th, 2013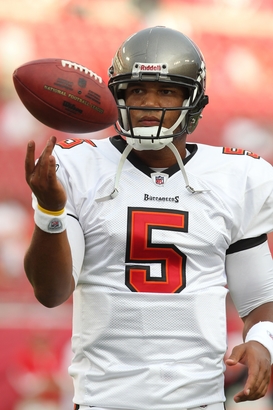 The latest power rankings on NFL.com rank the Bucs at No. 20 but, more troubling, 12th among NFC teams.
News flash: there are only 16 teams in the conference. Six make the playoffs.
Analyst Elliot Harrison was the evaluator. And it's no surprise he was focused on whether Josh Freeman can make the leap from talented to winner.
Freeman does have a load of pressure on him, but in many ways he doesn't. No. 5 has a stout running game, a phenomenal offensive line, two true stud receivers, and a comfort level within his offense. A quarterback couldn't ask for much more.