"They Fell In Love With Me"
May 17th, 2013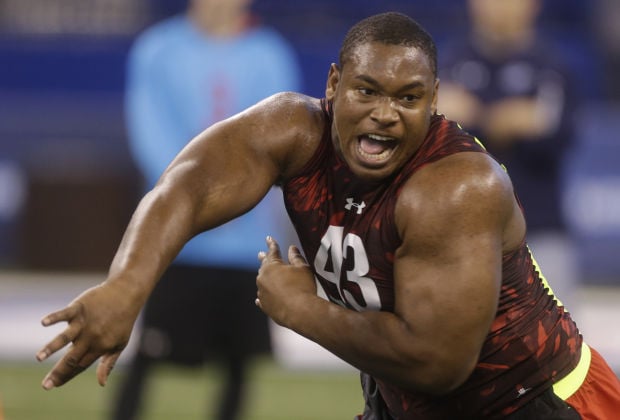 Lots of fun in this video of Bucs rookie defensive tackle and fourth-round pick Akeem Spence.
Among many topics, Spence explains why he can't impress ladies with a Jamaican accent even though he's from Jamaica. Plus, Spence gets into why the Bucs "fell in love with me," taking double-teams away from Gerald McCoy, Ron Zook, and why he's determined to be the strongest Buccaneer.
And Joe always enjoys a guy sitting down for an introduction to Buccaneers fans everywhere sporting a "Don't Sweat My Swag" t-shirt.