"There Are Certainly A Lot Of Things"
May 28th, 2013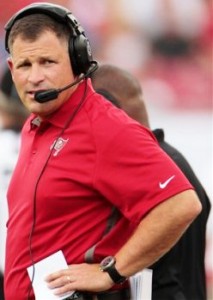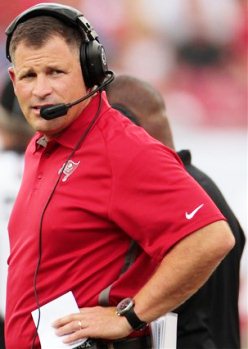 Perhaps the greatest unknown about Greg Schiano is what caliber game coach he really is.
Is Schiano better than Mike Smith or Sean Payton, his primary competition?
Will Schiano's mind win games for the Bucs?
The jury is very much still out on Schiano. It's not like he was known as a big-game coach at Rutgers. And the Bucs had their share of collapses late last season. Their obsessive blitzing and conservative play calling came under fire, and the Bucs didn't show up in New Orleans — in December against a division rival.
On the flip side, Joe was very encouraged by the Bucs performance in Atlanta to close the season. It was as if Schiano found a way to right a sinking ship in very difficult seas. That's a mark of good coaching.
Interestingly, while speaking with Steve Duemig of WDAE-AM last week, Schiano said the first thing he did after the season was perform an extensive evaluation of himself. And Schiano humbly said, "There are certainly a lot of things" he needs to improve.
For Joe, Schiano's improvement is the unspoken X-factor of 2013. In the NFC South, with an extraordinarily talented Bucs roster, the Bucs desperately need Schiano to prove he's a one of the better head coaches in the NFL.