Bucs Have $18 Million To Spare
May 30th, 2013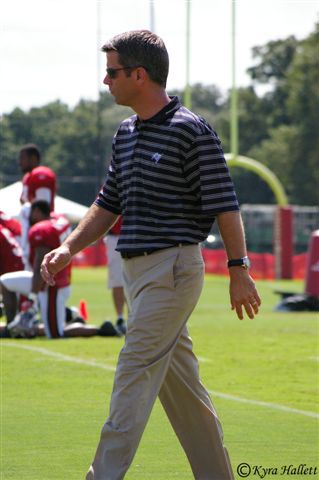 The Bucs' decision to not buy potentially higher quality depth and competition on the free agent market is one that baffles Joe somewhat.
At defensive end, for example, essentially the Bucs decided they are content to roll out defensive ends Adrian Clayborn, Da'Quan Bowers, Daniel Te'o-Nesheim, Aaron Morgan, fourth-round rookie William Gholston and fifth-rounder Steven Means (among other camp meat) to compete for limited roster spots in training camp.
At cornerback, well, the Bucs could have invested in another quality free agent, too. No, Danny Gorrer practically having a roster spot locked up doesn't soothe Joe, neither does relying on a rookie, an injured superstar and the most unreliable Buccaneer of 2012 to lead the way.
Joe brings this up because ESPN recently reported that the Bucs have just under $19 million in available salary cap money for 2013. After they sign quarterback Mike Glennon, the only rookie unsigned, the Bucs will have more than $18 million to spare.
Why?
This is something Joe can't answer. If Joe were the Bucs' GM, Joe would have been eager to buy another cornerback with Team Glazer's cash. But Joe does respect that rockstar general manager Mark Dominik and Greg Schiano may abs0loutely believe in their current roster and be completely satisfied with their depth. In fact, Joe hopes and prays that's the case, since there'd be no reason for the regime to have regrets at the end of May — with a pile of money at their disposable.
The Bucs can roll some of this cash into next year's cap — no, Joe doesn't care about the accounting details. But a pretty balance sheet doesn't excite Joe as much as a talented bench.