Are The Bucs Better On Defense?
May 29th, 2013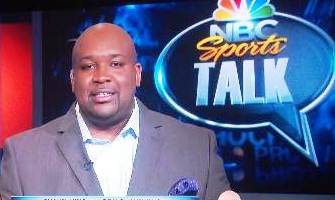 Weighing the losses of Roy Miller, Ronde Barber, Quincy Black and Michael Bennett versus the additions of Dashon Goldson rehabilitating Darrelle Revis, Derek Landri, Jonathan Casillaas and Akeem Spence, are the Bucs better on defense?
That question was on the mind of former Bucs quarterback Shaun King today. King, one of only three QBs to lead the Bucs to the NFC Championship game, doesn't think the Bucs have improved.
"On the surface you look at that and you have to say, 'No,'" King said on WDAE-AM 620 this morning.
King clarified a bit explaining that he has to see Revis play before he makes a full assessment. But interestingly, King was skeptical that Goldson will be a significant upgrade from Barber, especially without all the superstars in front of him that he had in San Francicsco.
Also, as Joe touched on yesterday, King wants to see what kind of tactician Greg Schiano is in Year 2.
"How does Schiano adjust his schemes and playcalling?" King asked, referring to how Bucs opponents will adjust after studying the first full season of the New Schiano Order Xs and Os.
Joe is on board with King's takes here, except for the one on Goldson. It's hard to believe Goldson won't be better than Barber overall, though he might not be the same level of opportunistic playmaker Barber was.
And, as usual, King fired a shot at rockstar general manager Mark Dominik. King reminded listeners he considers Dominik a  "terrible talent evaluator." King said he doesn't give Dominik credit for trading for Darrelle Revis and paying him $16 million. Any GM could do that, King said.
Joe will deliver interesting QB takes from King later today.