Will Freeman Push Bucs To Deal First-Round Pick?
April 5th, 2013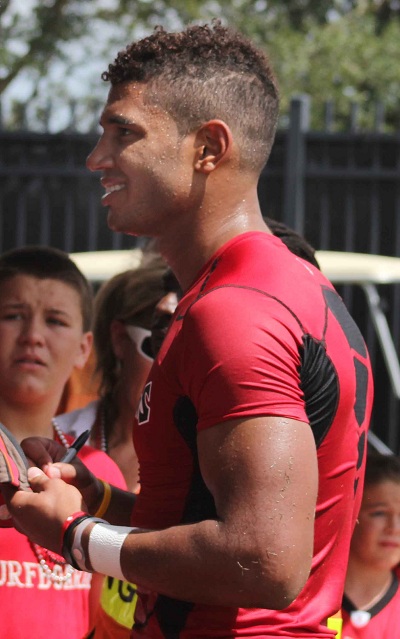 A very intriguing take was floated on Jets-Bucs-Revis negotiations during a NFC South live chat today on BSPN.com. A fan wrote that the Bucs should deal their 13th overall draft pick later this month to ensure the team is ready for a potential new general manager and franchise quarterback in 2013.
It seems this fan is in now-or-never mode when it comes to rockstar general manager Mark Dominik and No. 5.
Cassidy (Tampa) – I say give up THIS years number 1 pick for Revis and put Freeman and Dominik's jobs on the line with results. We can't have no first round pick and no QB next year IF Freeman is up and down and Dominik can't assemble a playoff team.

Pat Yasinskas — Valid argument.
The crop of rookie quarterbacks is supposed to be significantly better in 2014, so the logic presented is rather sound. If Freeman is inconsistent this season and the Bucs, say, finish 7-9 again, then the Bucs would want a first-round pick next year to help bag a new franchise quarterback. It's reasonable, as well, to think Dominik could be looking for work if the Bucs check in with a losing record come January.
However, the Bucs have no backup quarterback now and appear to be positioning themselves to draft a QB in the second, third or fourth rounds later this month. Perhaps that's because the Bucs are, in fact, planning to move the 2014 first-round pick to the Jets and want to give Greg Schiano a chance to pick Freeman's potential replacement immediately, rather than be handcuffed by a second-tier rookie QB in 2014.
If Joe were Schiano, he'd prefer to take a young QB now.