"The Glazers Should Remove Mark Dominik"
April 11th, 2013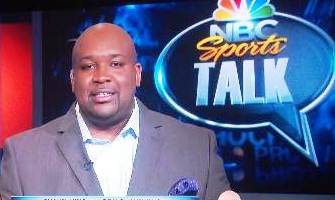 In his harshest and most in-depth indictment of rockstar general manager Mark Dominik to date, NBC Sports NFL insider Shaun King gave Dominik a grade of "absolute F" for the 2013 offseason and says the Bucs should remove Dominik from player personnel duties.
One of only three Bucs QBs to lead the team to the NFC Championship games, King proclaimed today that he's seen enough.
"I think the Glazers should remove Mark Dominik as general manager of the Bucs," King said on WDAE-AM 620 this morning. "They should do with Mark Dominik what the Atlanta Falcons did with Rich McKay. If they like Dominik that much, if they want to still have him as part of the organization, bump Mark Dominik up to president of the Tampa Bay Buccaneers and go out and hire a general manager who can evaluate players."
Part of King's logic includes a case that Dominik completely overpaid for Dashon Goldson in a year when the draft features "the best group of safeties to ever come into the National Football League."
King also points to top 2013 free-agent cornerbacks Sean Smith ($11 million guaranteed from Chiefs) and Keenan Lewis ($10.5 million guaranteed from Saints) and says they could have been had by the Bucs for less money promised to Dashon Goldson ($22 million). He's of the belief that the Bucs could have filled major needs in the secondary for less than what they paid Goldson and then drafted a stud safety in the second round. King explained that Mark Barron would be the third best safety in the 2013 draft.
King also says the Falcons re-signing Pro Bowl safety William Moore, who's younger than Goldson, to $14 million guaranteed is further evidence Dominik isn't performing.
"Why did we overpay in a market where everyone was getting underpaid?" King wants to know.
King dove into many other Bucs topics (he hates the idea of a Darrelle Revis trade). You can catch the entire audio below.