Play For Spence Cost A Sixth-Round Pick
April 27th, 2013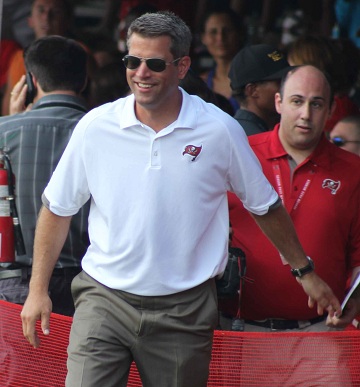 If you're wondering how the Bucs landed Illinois defensive tackle Akeem Spence so early this afternoon in the fourth round of the NFL Draft, it's because the Bucs traded up with the Raiders.
Rockstar general manager Mark Dominik gave up the Bucs' slotted fourth-round pick and one of the Bucs' two sixth-round picks (No. 181 overall) in order to move up 12 spots in the fourth round.
The Bucs still have another fourth-round pick, the one they fleeced from the Patriots in the Aqib Talib trade.