No Cash Guarantees For Revis In 2014 & Beyond
April 21st, 2013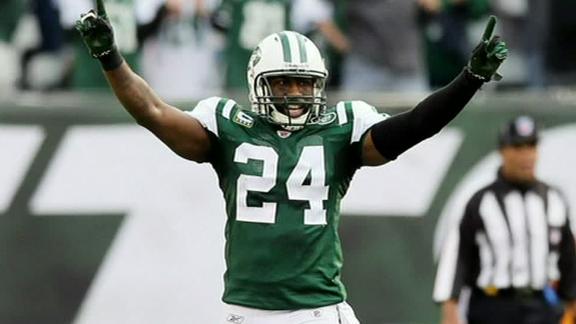 Fine points of the Darrelle Revis deal will unveiled by the Bucs tomorrow, but Joe's word from One Buc Palace is that Team Glazer and rockstar general manager Mark Dominik are shelling out $16 million annually for Revis but without any new guaranteed money over the six-year deal.
It's a fascinating tactic by the Bucs. Revis gets the ultimate incentive-laden deal; perform or you won't get paid.
However, the Bucs will massively overpay — by market value standards — for a cornerback, as well as give up a first round pick in 2013 and a conditional draft pick next year.  But the Bucs have a bailout plan if the win-now Revis move doesn't pan out. They won't be saddled by guaranteed money for a player not performing.
The Bucs played some solid poker to get this done. Now Revis just has to be a Pro Bowler to make it work.