Mocking: Bucs Nab Eifert, Brown & Buchanon
April 12th, 2013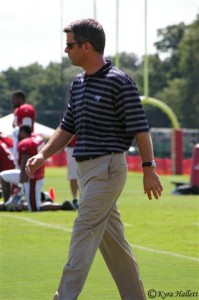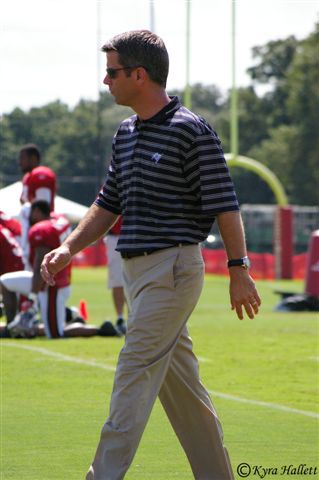 No cornerback for the Bucs in the early rounds of the draft?
Daniel Jeremiah, sort of a B-list draft guru for NFL Network, is predicting just that (full video here). (Man, that sure would help pitchfork and torch sales across the Bay area.)
Jeremiah is no fool, though; he does come with credentials. The former Ravens, Browns and Eagles scout also was a starting college quarterback.
Jeremiah theorizes that the left with cornerback Xavier Rhodes on the board with the No. 13 overall pick, the Bucs would pass on overvaluing Rhodes there and would nab Notre Dame tight end Tyler Eifert. In the second round, per Jeremiah, the Bucs would then move to LB Arthur Brown out of Kansas State before snagging Illinois defensive end Michael Buchanon.
Now Joe can hardly buy the selection of Brown. The Bucs already have Lavonte David. Unless Greg Schiano, a former linebacker himself, becomes obsessed with Brown and envisions him as some sort of undersized strong side linebacker to add to enhance his many run blitzes, it wouldn't happen.
Eifert is a long shot selection, and it surely wouldn't shock Joe if the Bucs looked for DE depth in the third round, but only after selecting at least one cornerback.