Is Dream O-Line $3 Million Away?
April 9th, 2013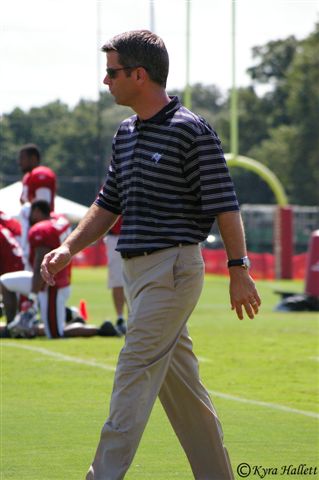 A couple of weeks ago, Joe wondered what a great fit durable, veteran right tackle Eric Winston could be for the Bucs. The guy is a very good player and hasn't missed a game since 2006.
Joe was of the mind that Winston, who was purged in Kansas City's overhaul, would be a significant upgrade to Demar Dotson and likely could be had cheap, or at least for less than the $4 million Jeremy Trueblood fleeced Tampa Bay for last season.
But now it's clear that Winston, per Winston himself (via ProFootballTalk.com), will gladly accept a one-year deal for $3 million.
Winston said on Sirius XM NFL Radio that he knows he won't get the kind of money he got last year from the Chiefs, when he signed a four-year, $22 million contract that included a $4 million signing bonus. The Chiefs cut him to avoid paying a $4.9 million base salary for 2013, and now Winston is just hoping some team will pay him more than $3 million in salary this year.

"In the $3-4 million range is something that I think is more than fair for a starter who has played pretty well throughout his career," Winston said.
C'mon, New Schiano Order, get Winston to One Buc Palace for a workout. A move like this could immediately take the Bucs offense to a new level. It's worth a closer look.
A team angling for a win-now transaction like trading for Darrelle Revis should be looking to complement that with other win-now moves that don't mortgage the future.
Rockstar general manager Mark Dominik has only drafted one offensive lineman in four drafts — a fifth-rounder who didn't pan out — for a reason. So Joe doesn't see how signing Winston would get in the way of his philosophy.