Bucs Call Mike James An "Earnest Graham Type"
April 28th, 2013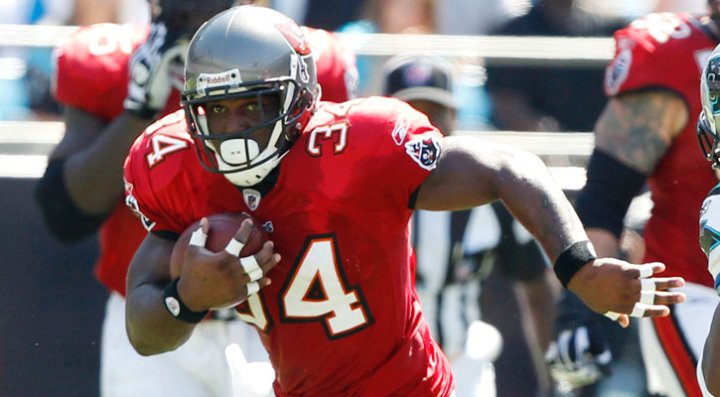 Yesterday, Joe wrote about how the Bucs flushed their quality No. 2 running back depth down the toilet for 2013 when they needlessly traded LeGarrette Blount to the Patriots for the NFL equivalent of a box of Q-Tips.
The Bucs then turned around moments later and drafted versatile University of Miami running back Mike James. Somewhat ironically, James was compared to Earnest Graham by rockstar general manager Mark Dominik, who was given the "Insurance" nickname by Raheem Morris.
"What makes Mike so special is he can play on first, second, third and fourth down, very dependable, very trustworthy. And out of all the respect in the world, an Earnest Graham type of player," Dominik said. "Because I loved Earnest Graham and what he did for this organization. Mike's a bigger, taller guy than Earnest, but Mike is selfless like Earnest and can really do a lot of different things."
Joe's written countless times about how good running backs can be had late in the draft every year. Perhaps James is one of those guys. But it's still a gamble that James could fill the shoes of Blount if Doug Martin were to get hurt this season, a season in which the Bucs expect to be contenders.