Akeem Spence Says He's Nasty
April 27th, 2013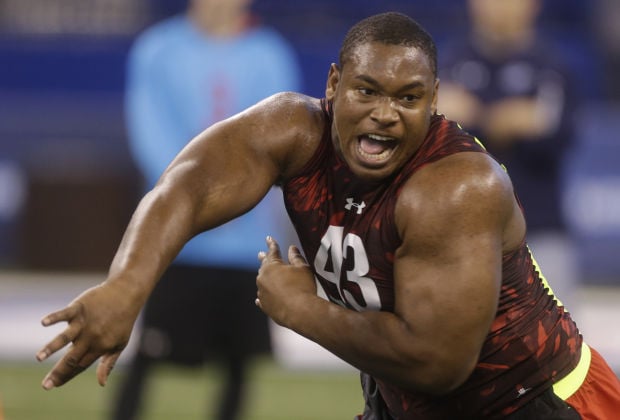 Former Illinois defensive tackle Akeem Spence, the first of the Bucs' fourth-round picks today, had a strong senior season, is known as a run stuffer, and he doesn't miss games.
This News-Gazette feature gives a little insight into Spence personally. Here's an excerpt:
What's the diet like for a defensive tackle? I try to eat good. I live with a cornerback, so he's got me eating salads and whatnot. I like Chipotle, so I eat a lot of that when I can.

What do you like to do when you're not focused on football or school? I'm pretty laid-back. I like to play video games, watch college football and the NFL and just go out around here and have a good time.

Who's your favorite defensive lineman? Right now, my favorite guy to watch on Sundays is (Ndamukong) Suh. I like the way he plays.

Do you think he gets a bad rap? At times, yeah. To play defensive tackle, you have to be a meaner guy. Ultimately, he's a great player; I like what he does.

Do you have that nastiness in you? Yeah, you've got to have that mean streak in you. I can turn it on.
This recent Chicago Tribune feature also gets into Spence's background, he's a native Jamaican, and talks about how Spence is not a pass rusher, and more.
Joe's not going to pretend he knows whether 6-1, 307-pound Spence is a good or bad pick, but the Bucs needed a defensive tackle body, and hopefully he's got the strength and skills to develop.