Will Millard Lure Bennett To Tennessee?
March 7th, 2013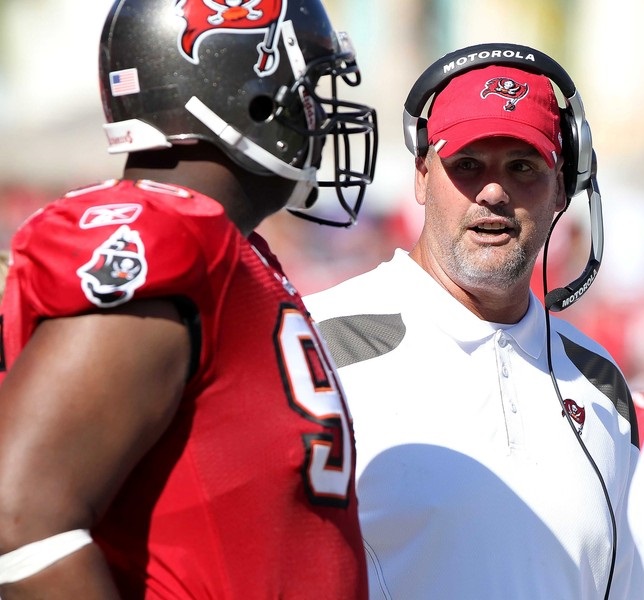 Joe was intrigued to see the ProFootballTalk.com story today about the Titans seeking to land a premier pass rusher in free agency.
This troubled Joe because former Bucs defensive line coach Keith Millard, possibly the only guy Joe wished would have hung around from the Raheem Morris administration, is entering his second season as the Titans' "pass rush specialist" and Joe suspects Millard could push the Titans to bid on Michael Bennett.
When Millard left the Bucs, he and Joe had a very long and candid talk about all things Bucs, and Joe documented some of that chat in two parts. Joe remembers Millard talking about the ferocity of Michael Bennett and how Bennett and Gerald McCoy were the Bucs defensive linemen that could emerge as true team leaders, versus others like Roy Miller, Adrian Clayborn and DaQuan Bowers.
The Titans also can lure Bennett with two things the Bucs have: a mountain of cash under the salary cap, and no state income tax.