Goldson Strikes Gold; Signs With Bucs
March 13th, 2013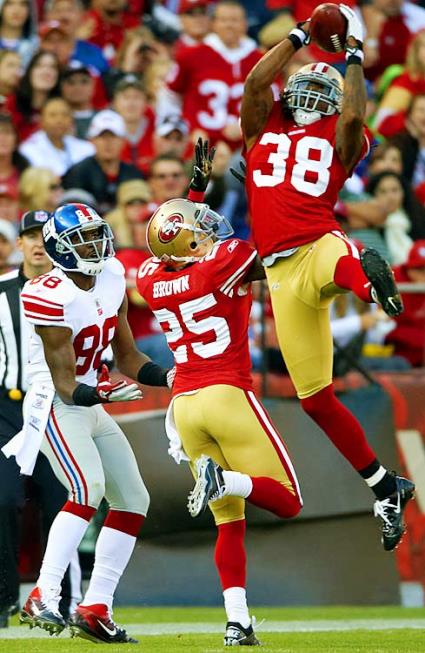 It's official. The Bucs have signed a true Pro Bowl veteran stud in his prime and parked him in the middle of their woeful secondary, a guy who played in the Super Bowl nine weeks ago and the last two NFC Championship games.
Former 49ers safety Dashon Goldson is the newest "Buccaneer Man."
The New Schiano Order obviously is not messing around in its quest to improve the NFL's worst secondary. And in Goldson, the Bucs also have added a little nasty edge and swagger to their emerging defense.
Jimminy Christmas! If the Bucs pull off the rumored trade for Darrelle Revis, and he's healthy, and Ronde Barber returns, and they sign another cornerback and draft one, the Bucs' secondary could go from worst to first.
Dreaming aside, a team can't go wrong — shouldn't go wrong — signing a proven Pro Bowler in his prime. Joe also likes that Goldson played for tough guys Jim Harbaugh and Mike Singletary. Goldson should not be phased by "Toes on the line."
Update: Per ProFootballTalk.com, Goldson's deal will have a total value of $41.25 million with $22 million guaranteed.