"The Greatest Coach I've Ever Had"
February 22nd, 2013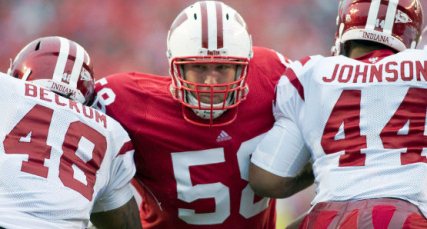 Joe has made no secret of his mancrush on Bucs offensive line coach Bob Bostad. With the possible exception of Bryan Cox, no Bucs assistant did a better job than Bostad.
The man lost two Pro Bowl guards to injury, a third starter to injury, played another starter out of position and filled one void with a basketball player. Yet, the Bucs' offensive line performed better than most across the NFL.
This did not surprise Ricky Wagner. An offensive tackle from Wisconsin, Wagner knows all about Bostad, who came to the Bucs from the Badgers.
"He's the greatest coach I ever had," Wagner said.
This is not idle talk from an excitable college kid. Wagner was (is?) a gifted athlete who, as a high school basketball player, had several scholarship offers to play hoops in college, but instead chose to walk-on at Wisconsin as a tight end.
Bostad saw something in the man and moved him to tackle. Wagner believed it is Bostad's attention to detail and exacting standards that separates him from other coaches, as well as his ability to teach.
"The way he coached, every detail was magnified," Wagner said. "On the offensive line that is so important because if you are off by an inch, that could screw up the whole play.
"He transformed me."
Wagner likes to emulate Cleveland Browns tackle and former Badger Joe Thomas. Wagner has played both right and left tackle.
"If [a team] wants me at right tackle, I will work out there all offseason," Wagner said.
Given how Bostad obviously knows all about Wagner, and the Bucs may be looking for a tackle late on the second day or the third day of the draft, Wagner, who admitted he has spoken with the Bucs and would love a reunion with his old line coach, may be a guy to keep an eye on.