Report: Miller "Excited" To Explore Free Agency
February 28th, 2013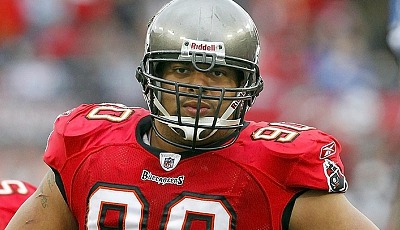 Bucs beat writer Stephen Holder didn't offer much detail in his morning TampaBay.com report that claims Roy Miller and the Bucs have stopped talking about a new contract. Miller will be an unrestricted free agent March 12.
Miller's agent implied his client is eager to see what fruits the open market will bear.
It's unclear what the team is offering Miller and his contract demands aren't known. But Miller's agent did nothing to dismiss the notion that Miller is destined to play in another uniform in 2013.

"Roy is excited to see what's out there for him in free agency," said his agent, Mike McCartney. "He has a lot to offer after an excellent season, helping a team that was last against the run (in 2011) go to No. 1 against the run last season."
Joe really can't give an intelligent opinion without knowing the finances. This all sounds like agent-speak right now.
Miller is a two-down nose tackle, and while he was stout in his role as a run-stuffer in the Bucs' No. 1 rush defense, it's hard to imagine he's not replaceable.
Joe also knows that Miller, in past years, has been plagued by knee issues, weight issues, and back problems. Those could be factors in the Bucs' approach.