The "Custodian Of Canton" Speaks
January 31st, 2013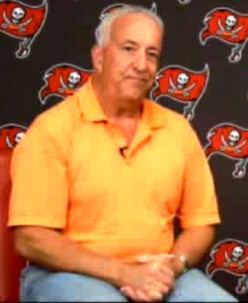 Taking a break from working feverishly to fine tune his Warren Sapp pitch to Hall of Fame voters on Saturday, eye-RAH Kaufman, Tampa Tribune NFL writer, sat down for his annual fireside chat with Steve Duemig this evening on WDAE-AM 620.
As always, this was must-listen radio. Kaufman dove into all things Hall of Fame, Bucs and NFL.
Kaufman, known as the "Custodian of Canton" among some in the national media, is charged with making the case for Sapp to Hall voters. Sapp, in his first-year of eligibility, is a finalist in a very tough field.
Enjoy.