Talib The Savior
January 7th, 2013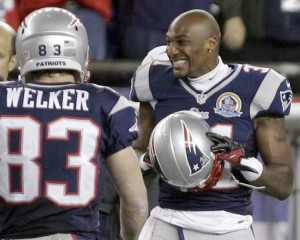 You would think Aqib Talib was heaven sent to the New England Patriots, if you read this Talib feature story in Sunday's Eagle Tribune, a north Massachusetts/New Hampshire newspaper.
From Bill Belicheat's comments to those of Patriots players to the stats rolled out to support Talib's savior status, it's almost hard to believe.
As for Talib, he says New England is more professional than what he ever experienced in Tampa under Jon Gruden, Raheem Morris and the New Schiano Order.
"As soon as you walk in the building you notice it," said Talib. "It's all about team here. Everybody is a professional. I have never experienced anything like this. I see the owner, Mr. (Robert) Kraft every day. That's amazing, man. Coach Belichick treats everybody like a man, with respect. He's a cool guy."
Joe still would have traded Talib to the Pats for a fourth-round pick. It was the right move. The only thing reliable about Talib was his unreliability. And it surely would have made no sense for the Bucs to pay him a fortune in free agency after this season.