Report: Bucs Hired A Veteran Secondary Coach
January 30th, 2013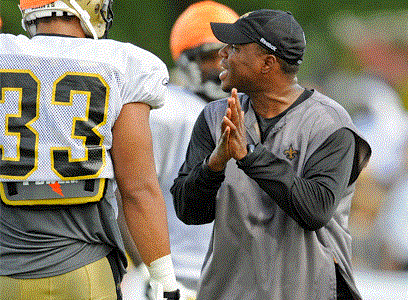 A scant few have better sources than Pete Roussel and his team at CoachingSearch.com. Yes, Joe talked to Roussel about the Bucs' coaching searches a couple of weeks ago, in fact.
This morning, CoachingSearch.com reported the Bucs have hired former Saints and Jaguars secondary coach Tony Oden.
Oden's got an interesting background. A linebacker in college, Oden once worked as an assistant defensive backs coach at West Point and was a longtime assistant DBs coach with the Saints before Sean Peyton promoted him to the head job there in 2011. Last season, he was the secondary coach in Jacksonville. He also spent time as an assistant in Houston.
It would seem Oden is stepping into a great situation. Production from the Bucs secondary, one would think, can only get better.