That's "Commander" Schiano
November 28th, 2012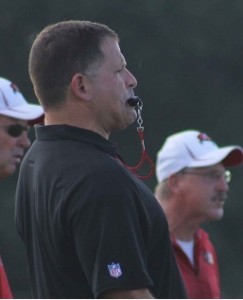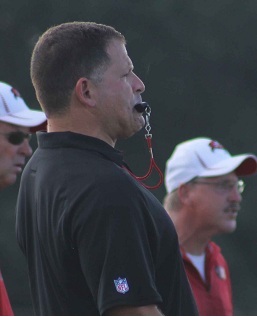 Ronde Barber has played under a wide mix of coaching styles, those of Tony Dungy, Jon Gruden, Raheem Morris, Greg Schiano, plus loads of premier assistant coaches and coordinators.
Asked yesterday to compare Chucky with the leader of the New Schiano Order, Barber labeled Schiano a "commander" of the highest order and explained why he's far more involved than the notoriously hard-working Super Bowl head coach.
"Jon demanded, you know, certain things out of his team. And Coach Schiano does the same thing, demands a way of doing things. And that's good for the football team. How they're different? That's tough to say. Jon was really just kind of an offensive-sided guy. Monte [Kiffin] was really the head coach on defense when Jon was here," Barber said on the Buccaneers Radio Network. "But Coach Schiano really takes ownership on everything. I think he is as detailed a commander (laughs), that's a good way to put it, as I've been around.

"There's not an aspect of the game that he doesn't have a part of making a decision on, or at least, you know, influencing. That's just how he is. He's a detail oriented guy. He anticipates, everything that could happen in the game he's anticipated and is prepared for, whether it's offense, defense or special teams. That's just his manner. When you meet the guy, if you ever meet the guy, he'll talk to you and the way he comes across to you is like, 'Hey, I am on top of everything that I need to be on top of and I'm going to force my will on every situation because that's my job.' That's how he looks at it."
Hearing Barber's take on Commander Schiano, Joe can't help but wonder what it's like to work under Schiano. One has to think Schiano expects his coaches to be extraordinarily detail-obsessed and deliver a work rate that matches the head coach's — a tall order in the New Schiano Order.