Schiano Texting Inspirational Messages
November 21st, 2012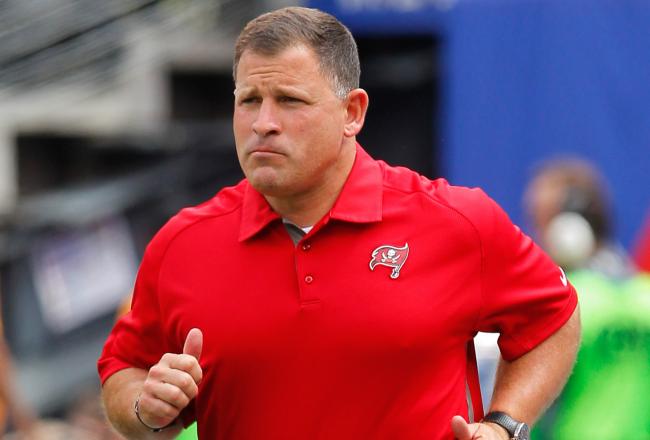 Joe pegs Greg Schiano as an old school kind of guy, so Joe found it interesting to hear Ronde Barber talk about the leader of the New Schiano Order texting players as they prepared to step off the team plane at some point during their Carolina road trip.
Of course, Joe suspects the timing and of the text was planned meticulously.
"He had a great message that he sent to a bunch of the guys on the plane." Barber said last night on the Buccaneers Radio Newtork. "It's funny, we landed on the plane and he sent a bunch of guys text messages that said, 'Trust in the process and the results will take care of itself.'"
"Trust in the process" might be the toughest task of the New Schiano Order going forward.
Clearly, the Bucs have been griding and working with a one-game-at-a-time mentality. But that becomes much more difficult as the playoff hype builds and the volume of media requests and media types swirling around One Buc Palace continue to increase.