Schiano Says Expect More Blount
November 23rd, 2012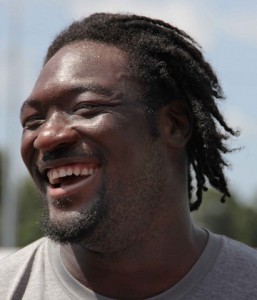 Today Greg Schiano shook off a reporter's question that asked whether it was fair to consider D.J. Ware the Bucs' No. 2 running back given LeGarrette Blount's lack of work.
Blount didn't get a carry against Carolina, but Schiano says that — and one carry against the Chargers — is just coincidence and reflects the flow of those games.
"I wouldn't read too much into the last two weeks," Schiano said of Blount's workload. "That's just kind of the way the games played out. He'll have a role. And he'll do fine. I'm confident that he'll do fine."
Schiano and players continue to talk about the constant evolution and steadily-enhanced rollout of the Bucs offense making the team more dangerous each week.
If the Bucs are to become more of complete attack, it stands to reason that they'll find just the right use for Blount, which likely, as Schiano says, is more than one carry in two weeks.