King Muscle Hamster
November 4th, 2012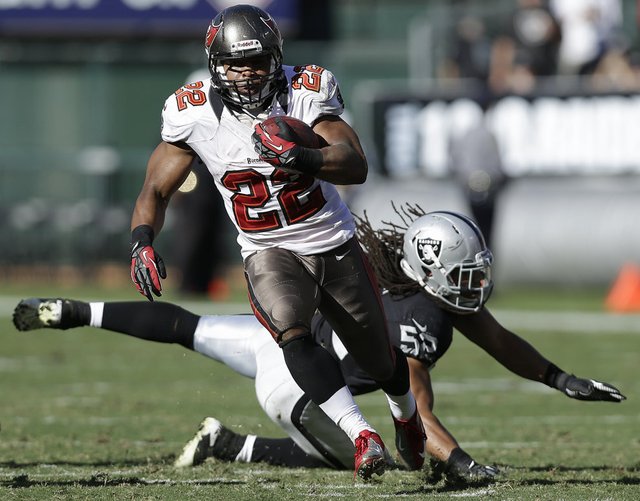 Wow. Joe doesn't know what to write about Doug Martin, known nationally as "The Muscle Hamster."
Right now he should be known as King Muscle Hamster.
Martin blew up today. Blew up! Destroyed the Raiders. It looked like Martin was playing against a two-bit high school team. It looked almost too easy.
How big of a day did Martin have? Consider Cadillac Williams' rookie season, he racked up 290 carries and 1,178 yards for a 4.1 yards-per-carry average and six touchdowns.
Martin has 794 yards through eight games with a 5.2 yards per carry average and seven touchdowns.
Ray Rice only wishes he had these kind of numbers.
Martin took time to discuss his record-setting day on the Bucs radio network after the game.
"It was a good team effort, four quarters of football," Martin said. "We wanted to come out swinging and we did.
"I've got to give a lot of credit to the line with Carl [Nicks] gone.
"I was told to 'Keep your head up' and if you keep your head up, the body will follow and I did that and I was on the third level [of the defense].
"The line man, I cannot describe how they were able to step in. [Ted] Larsen hasn't played center in a while. They did an awesome job today."
Joe just couldn't believe his eyes the way Martin was attacking the Oakland defense, behind a line that was pretty much put together with duct tape and baling wire, against a pretty solid defensive front of the Raiders no less.
Joe believes we are on the cusp of seeing something really, really, really special with Martin.