Bucs Add A Defensive Tackle
November 17th, 2012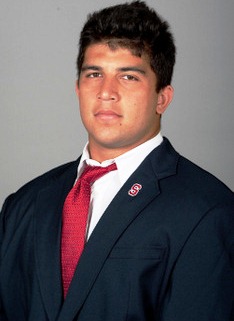 The Bucs, not satisfied standing pat, decided to try to beef up their interior defensive line as they signed Matthew Masifilo to the 53-man roster today.
Previously, Masifilo was on San Francisco's practice squad. He was signed by the Niners as an undrafted free agent out of Stanford this spring. He has been on the Niners practice squad all season.
In the preseason, Masifilo had seven tackles and a fumble recovery.