"Don't Get Too Nervous"
October 5th, 2012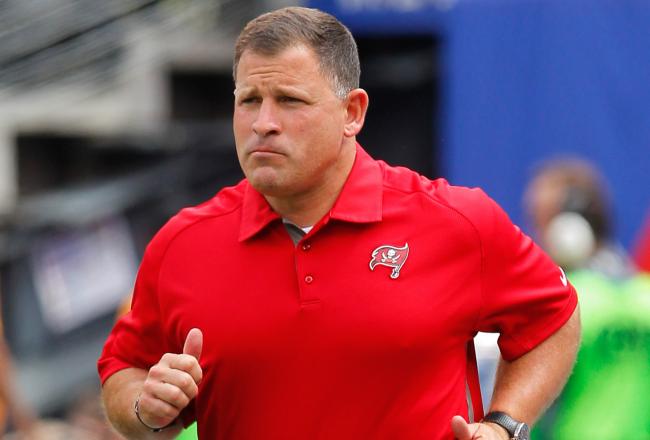 "I really think that after four weeks I can see how, you know, this thing can really, really take off. And we just have to make sure we stick to the plan. And, you know, tweak it here and there but don't get too nervous because you look at at, and certainly we're 1-3 and you are what your record says you are, but, you know, a play or two or a call or two and you know, we're 3-1 or 4-0 and everybody is singing your praises. Neither one would be correct, singin' praises or saying, 'What the heck is going on?' It's game by game, you've got to find a way to win them. That's really what we're trying to do this week, set ourselves up for here for the next little group of games that one at a time we find a way to get over the hump." — Greg Schiano on the state of the Buccaneers, speaking yesterday to Steve Duemig on WDAE-AM 620.
The leader of the New Schiano Order is marching on.
The plan is on target, so he explained above.
Joe's not nervous — but Joe will be if the Bucs lose their next two games, home against Kansas City and New Orleans.