Blount "Practiced Better," Trueblood Sick
October 8th, 2012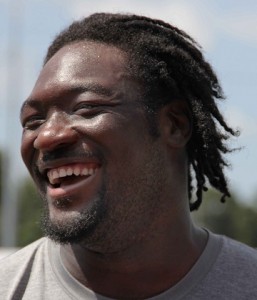 The Bucs returned to the practice field today in pads, knocking the cobwebs off each other after parting ways Wednesday for their bye weekend.
Following practice, the leader of the New Schaino Order acknowledged that Jeremy Trueblood didn't get to fight for the up-for-grabs right guard job because he had some sort of stomach sickness today.
Schiano said Eric Wright was back to form after being knocked out of the Redskins-Bucs game (likely the "dreaded C-Word"). And Schiano repeated something he said last week: "LeGarrette's practiced better."
What "practiced better" really means is a mystery, but one can only assume that will lead to more looks for LeGarrette Blount. He surely can't get many less.