Another Tough One For The Kick Return Game
October 23rd, 2012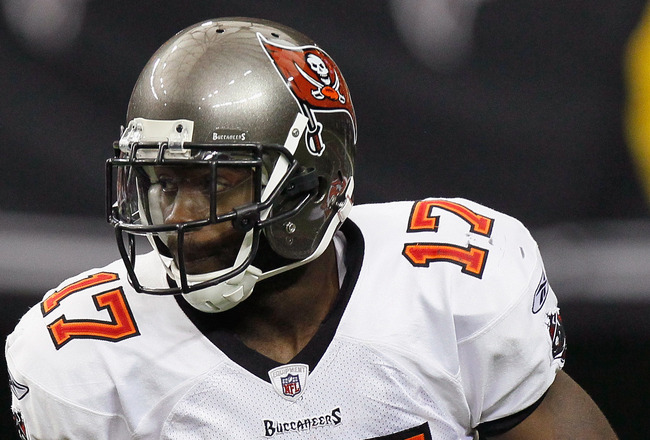 Maybe Arrelious Benn got antsy after a touchback Sunday? Maybe his coaches encouraged him to try and make something happen out of the endzone? Maybe the lead blocker in front of him gave him the go signal?
But with the Bucs leading 21-14 Sunday, Benn fielded a kickoff eight yards deep in the end zone and returned it to the Bucs' 8 yard line.
Huh? Not a good idea with a lead, plus there was no apparent opening anywhere, and Benn didn't try anything out of the ordinary.
Damn that south end zone wasn't kind to the Bucs against the Saints.
Last week Greg Schiano candidly said he was displeased with his kick return game but Benn's role in it would not be affected.
The Bucs only got to return one kickoff Sunday. And it was that mess to the 8 yard line.
There's little time this week to work on the details of kickoff return, but somehow the Bucs need to find a way to straighten it out.