Bucs Target Receivers On Practice Squad
September 3rd, 2012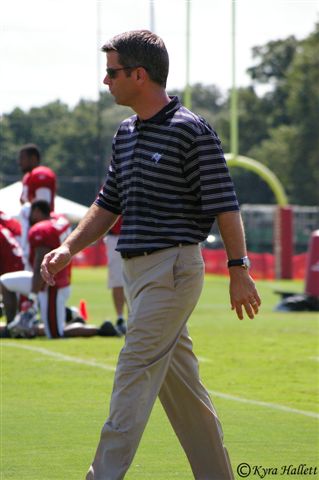 Update, 12:01 p.m.: Here's where the Bucs practice squad stands afer more shuffling. T Bradley Sowell, LB Jacob Cutrera, TE Drake Dunsmore, WR Dale Moss, WR Bert Reed, LB J.K. Schaffer, QB Adam Weber and DE Markus White.
The Bucs likely will announce their eight-man practice squad later today, but NFL.com has served up five names on its practice-squad tracker that are your newest Buccaneers.
Joe finds it very intriguing that the New Schiano Order has gone after two wide receivers.
Tampa Bay Buccaneers

TE Drake Dunsmore, OL Brian Folkerts, WR Dale Moss, WR Bert Reed, QB Adam Weber.
The quarterback, Weber, was on the Broncos practice squad in 2011 after being undrafted out of the University of Minnesota, and he was in camp with Peyton Manning this season.
Moss is an interesting rookie project, a former basketball player who was released by the Packers, per ProFootballTalk.com.
Moss, the South Dakota State receiver, will be a player to follow in Packers camp. A four-year basketball player for the Jackrabbits, Moss used his extra year of eligibility to play football. He wound up leading South Dakota State in catches, yards, and touchdowns in 2011.

Moss stands 6-foot-3, 213 and ran a 4.52 at the South Dakota Pro Day. More impressive were Moss' explosive, 10-foot-10 broad jump, 41 1/2-inch vertical, and 4.13 short shuttle. He is an exceptional athlete.
Reed was the fifth all-time receiver at Florida State (164 receptions) and landed undrafted to the Browns, who actually featured him on their website this summer. In a Florida panhandle TV interview this weekend, Reed said he was a Bucs fan as a kid in Panama City. Check out the video below: