Time Not On Benn's Side
August 15th, 2012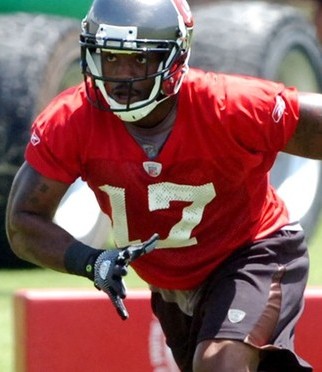 The Bucs are exactly two weeks from their final preseason game in Washington. And now it seems that there's no shot that Arrelious Benn will make his 2012 debut in that game.
Greg Schiano said yesterday Benn is "probably a few weeks" away from returning from the knee injury he suffered July 27.
Perhaps the Bucs stick Benn on the physically unable to perform list to start the season? That would force Benn to miss the first six games, and buy the Bucs some time. Of course, the Bucs could surprise and keep six wide receivers including Benn, a move that would be unexpected to Joe given all the injury and depth issues on defense.
As Joe's written previously, Joe just can't wrap his head around the New Schiano Order gifting Benn a roster spot when he hasn't earned a job. The Bucs have little financial commitment in Benn, and Schiano surely has no personal stake in the 2010 pick.