"It's Not Just LeGarrette"
July 20th, 2012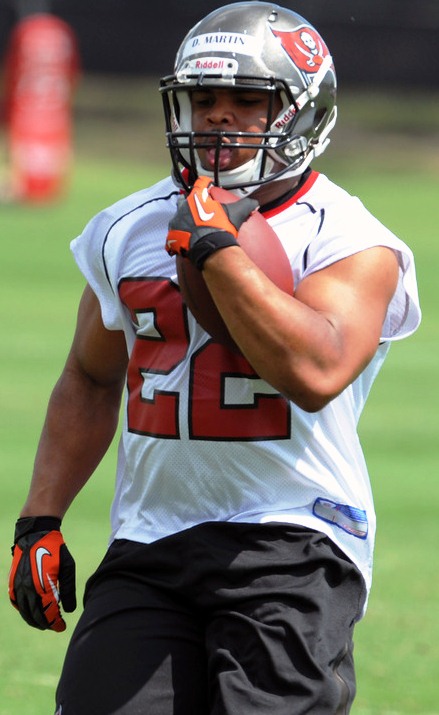 Since the moment Bucs rock star general manager Mark Dominik traded up at the end of Day 1 of the draft to snooker Tom Coughlin and the Giants and acquire Boise State running back Doug Martin, many Bucs fans have tried to create a "battle" between the two.
As Martin told Joe earlier this year, that simply isn't the case.
So on Thursday, when Bucs rookies were made available to the local pen and mic club, Smith again had to explain there is no fight on the field between him and Blount. Rather, there is a battle with all the running backs.
"It's not just LeGarrette," Martin said. "We've got like five running backs in the room and there's competition between everybody and all that's going to do is make us better."
Joe just thinks this is beyond refreshing. Does Martin want the job? Of course. But Martin seems to relish a team-first mentality and above all else, winning. What a novel concept.
While many have tried their best to make Blount and Martin some sort of football enemies, Martin seems to be more concerned about extracurricular elements of training camp than any friction fiction people try to apply to him and Blount.
"I'm curious to see if there's any hazing going on," Martin said. "I'm not sure if there is or not so I'm going to be watching my back, definitely.
Being a rookie and being a freshman in college is "definitely different. I feel I have a chance to go here whereas in college I redshirted and had to wait for two guys to get out of there and eventually got the chance to compete for that top spot, so it's definitely different."