Bucs React To Eric Wright Situation
July 2nd, 2012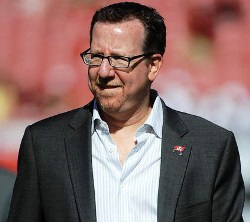 Naturally, the Bucs have received word of the troubling situation early this morning when cornerback Eric Wright was charged with a felony count of driving under the influence, and thus have released a statement.
"We are aware of the arrest and are in the process of gathering information. We take such matters very seriously and will handle it appropriately."
Joe has touched upon the first tough decision of the New Schiano Order. Rest assured, Joe feels it is safe to assume, that if the Bucs do not penalize Wright in some manner, NFL warden commissioner Roger Goodell certainly will.