Biggers Goes Down
July 28th, 2012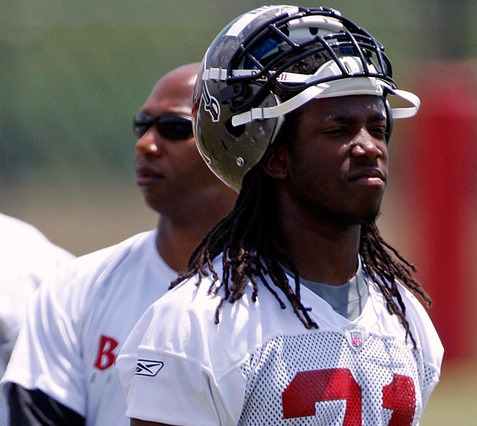 There'll be an official update from the Bucs later today, but E.J. Biggers has a significant foot injury suffered yesterday that will sideline him for a while. Per WDAE-AM 620, Biggers and Arrelious Benn were injured colliding with each other.
Myron Lewis and Anthony Gaitor definitely will get their chances to shine.
Joe realizes many fans might crack a smile at the thought of Biggers getting cut, but the Bucs need the depth at the position. Biggers is not a bad reserve player.